World Cup Blog
Saad Noor: Messi and Argentina win a classic

Aramcons Meshal Al Ghamdi and Hussain Al Hilali tie for overall contest title; Aqeel Quraish takes Knockout Round top spot.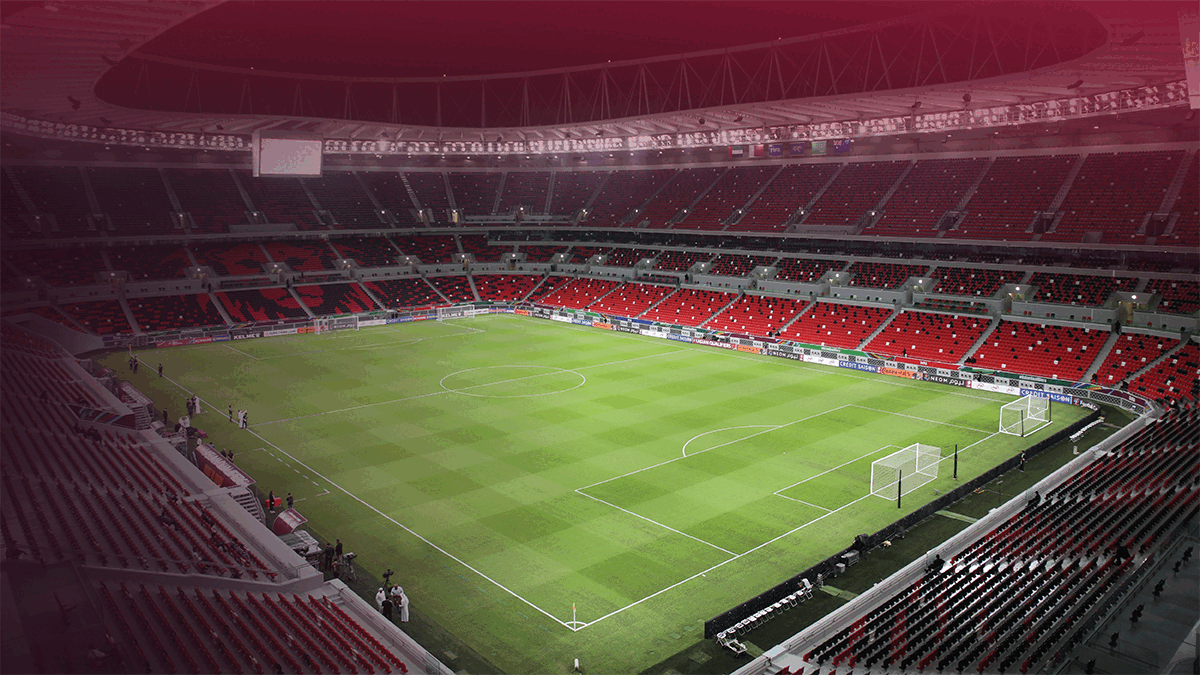 Argentina deservedly picked up their third World Cup trophy in arguably the best final in the competition's long and storied history.
Usually finals of this magnitude are tense affairs and slowly build up to a crescendo, but not this final. Argentina came flying out of the blocks from the off and were full of verve and energy, which seemed to catch France off guard.
Lionel Scaloni's side were relentless and a lot of the credit must go to this young coach who initially got the job on a technicality. There was no go to plan for Argentina at this World Cup as they were a flexible side picking the right players for the right occasion or opposition. Scaloni went from 4-4-2 against Saudi Arabia and Mexico to 4-3-3 against Poland. Then he went back to the 4-4-2 in the first half against Australia before switching the formation in the second half to 5-3-2.
He kept this defensive shape to match the Netherlands in the quarter-final before going back to 4-4-2 in the semi-final against Croatia. Last night he sprung a slight surprise by going for the 4-3-3 again, not used in a game for 20 days.
This flexibility along with the sheer determination and hunger from a squad lacking the superstar quality of their opponents was the difference in the final of finals. Oh, and that guy Lionel Messi was all right, wasn't he? It seemed written that he'd walk away with the biggest prize in football and join the pantheons of Pele and Diego Maradona as the absolutes of the beautiful game.
This most beautiful game was very one-sided for the majority of proceedings with France not getting a shot on target until 70 minutes in. It seemed stories of the virus that spread through their camp were true as the reigning champions looked tired from kick-off. By the time they got their first shot off, they were already two goals down after a slightly dubious Messi penalty and a fantastic Angel Di Maria counter-attacking goal as Argentina begin to sink into their own half as they felt the job was near completion.
Goal scorer and the first half's standout performer Di Maria even came off to high-fives and hugs, but a rollercoaster of emotions would follow. France coach Didier Deschamps made some big calls to drag Ousmane Dembele and Olivier Giroud off before half-time. It eventually paid off, as this enabled Kylian Mbappe to play centrally and he got his reward late on with a penalty dispatched with aplomb.
Less than a minute later, this was followed by an expertly-struck volley that rocked Lusail stadium. Just like that it was 2-2. After all of Argentina's rabid running and electric energy, they were level. Extra time loomed, and somehow Argentina picked themselves up for the match extension and went again. They created a few openings for substitute Lautaro Martinez, who was unable to convert before captain, leader, legend Messi stepped up once again to get the ball over the line – just.
Jubilation from the bench to Buenos Aires until Mbappe got his scoring boots on again. Another penalty was awarded in the final two minutes of extra time and he coolly equalized for the second time in a dramatic second act.
Act Three was penalties, and when it gets to this lottery, there's only one goalkeeper you'd like to have on your side – Argentina's Emiliano Martinez. He has a knack for getting in his opponent's head and saving at least one penalty.
He did exactly that and Argentina were finally triumphant.
They pipped France to become the fourth nation to win the famous trophy three times – their first since Maradona lifted it in 1986. This game will live long in the memory and the first World Cup in the Middle East will go down as one of the greatest ever.
Team of the tournament:
GK: Emiliano Martinez (Argentina)
RB: Achraf Hakimi (Morocco)
CB: Cristian Romero (Argentina)
CB: Josko Gvardiol (Croatia)
LB: Theo Hernandez (France)
MF: Luka Modric (Croatia)
MF: Enzo Fernandez (Argentina)
MF: Sofyan Amrabat (Morocco)
MF: Antoine Griezmann (France)
FW: Lionel Messi (Argentina)
FW: Kylian Mbappe (France)
We hope you enjoyed our coverage here at Aramco Life and congratulations to both Meshal Al Ghamdi and Hussain Al Hilali for finishing joint top of the overall charts with a whopping 41 points each. We should have had you guys doing the prediction part of the blog!
Aqeel Quraish is the standalone winner of the Knockout Stage with 15 points, so well done to you too, sir. Commiserations to everyone else who took part, I'm sure you enjoyed the tournament all the same.
Don't wait another four years to visit us at Aramco Life as we cover all things Aramco all in one place, instantly, wherever you are!
To read today's post by Saad in Arabic, click here.
لقراءة المدونة باللغة العربية اضغط هنا
Dec. 19, 2022
----------------------------
It's World Cup final day! The climax of this brilliant tournament sees South American champions Argentina take on World Cup holders France in what could be a career-defining game for all involved.
But what kind of match will it be? Who's going to lift the trophy at 8 p.m. tonight? Let's get into it.
As you may have seen in the Aramco Life World Cup video, I have tipped France to win as they simply have a better team and are more dangerous going forward. Antoine Griezmann is the key man as he links midfield to attack and is very important to how they win the ball back.
The speed and skill out wide in Kylian Mbappe and Ousmane Dembele offer a different kind of threat that Argentina haven't had to deal with so far. Put France's record goal scorer, Olivier Giroud, on top of that as the focal point, and it's difficult to see how the Argentines will have an answer to a myriad of questions asked of their defense.
The main danger comes from France's left flank through Mbappe and Theo Hernandez, so the four Argentina players on that side (Nahuel Molina, Cristian Romero, Leandro Paredes and Rodrigo De Paul) will need to work in tandem to cut out this threat by surrounding and suffocating them.
A certain Lionel Messi also plays on this side, so France will be wary not to go gung-ho as he is not expected to do much defending and wanders around, saving energy before springing into life to make an impactful imprint in the game.
Because of this, I expect a cagey and patient game as nobody will want to make a mistake or concede space early on, and France will be hoping to lull Argentina into a false sense of security before breaking on them through star man Mbappe.
Both Messi and Mbappe are level on the goalscoring charts with five apiece, but three assists for Messi puts him top of the golden boot race. The final is set up for one of these two men to be the difference maker and shoot their country to glory.
As mentioned, France have more than one player who can do damage if Argentina focus their attentions on Mbappe but if the French stop Messi, it's difficult to see how they'll create the match-winning moment.
I predict that Les Bleus will do exactly that and the sheer quality up front for France will make them the first team since Brazil in 1962 to win back-to-back World Cups. Stories of a virus spreading in the France camp may worry any French fans. Coach Didier Deschamps played down fears yesterday but it will be interesting to see if any players miss out on the biggest match of their careers due to a sore throat.
Here's hoping that France aren't getting their excuses in early. A team decimated by flu, a Messi miracle or a refereeing scandal is the only way France lose this.
Last night saw Croatia claim third place in the tournament in an entertaining match where both sides expressed themselves and were enjoying the freedom of their final tournament game. That was apparent in the first 10 minutes as there were already two goals scored.
Josko Gvardiol headed Croatia in front within seven minutes after a well-worked free-kick routine caught the Morocco off guard and Achraf Dari equalized just two minutes later from a similarly thought-out set piece. The rest of the first half went to and fro, with both teams creating a hatful of opportunities until Mislac Orsic scored a sumptuous volley just before the break and the beaten finalists in 2018 held on to claim a podium finish once again.
Aqeel Quraish is on top of the Aramco Life Knockout leaderboard and could be crowned champion if he picks the World Cup final winner correctly. There are a chasing pack of eight waiting for an error from Aqeel though, as there's only a point separating him from the rest.
The overall table has Meshal Al Ghamdi back on top alongside Hussain Al Hilal and Muhammad Adeel Rauf – all on 40 points. Ali Al Basisi and Anren Li are the only remaining players that can catch the top three as they trail by a point.
But who will reign supreme come this evening? Who will stand alongside Messi or Mbappe as a World Cup champion?
All will be revealed tomorrow, so enjoy the final and see you then!
To read today's post by Saad in Arabic, click here.
لقراءة المدونة باللغة العربية اضغط هنا
Dec. 18, 2022
-------------------------
Morocco put in one of their finest displays of a tremendous World Cup run but were still eliminated by a streetwise French side.
France learned from the mistakes of Belgium, Spain, and Portugal, and struck first and early. That would've definitely been in coach Didier Deschamps' game plan, as the longer it took to break down the Moroccan resolve, the more difficult it would become. Theo Hernandez made a half chance count just five minutes in, and Morocco had to reshuffle their pack.
There were doubts about the fitness of at least three of their regular starting defenders, who all started against France. But it appeared they were not fully fit as captain Romain Saiss asked to be subbed off at the 20-minute mark after being outrun by 36-year-old Olivier Giroud -- the same Giroud who was once a teammate of Morocco coach Walid Regragui at Grenoble in 2008. The one goal deficit did not deter Regragui's players as they played a more expansive game, creating chances through talented full-backs Achraf Hakimi and Noussair Mazraoui.
Hakimi had an interesting battle with clubmate Kylian Mbappe as one would attack the other's flank and Hakimi who had the better of the French forward. Mbappe was kept quiet until the 79th minute when he came alive and skipped two challenges to set up substitute Kolo Muani to tap home and send Les Bleus into a consecutive World Cup final – their fourth in the last seven tournaments.
Antoine Griezmann was, again, the key man for France, and credit must go to Deschamps for finding the perfect playmaking role for Griezmann. He has been a revelation in this new withdrawn position where he has been deputizing for the injured Paul Pogba. The injuries don't seem to bother France as they continue to find a way, which is why I tipped them for the trophy from Day 1.
The Aramco Life Knockout leaderboard has Aqeel Quraish sitting pretty at the top now on 13 points. He is level on points with second placed Qassim Bojborah, and our friend Muhammad Shakeel in third.
So, with just two fixtures to win points from, who is going to win our esteemed contest? Will it be one of these three? Or will another new name come out of the hat.
It's still tight, so keep your votes coming. Hussain Al Hilal retains his lead role in the main competition, but even he is just a point ahead of his nearest rivals so this one will go to the wire.
Make sure you let us know your opinions ahead of Saturday's third placed playoff and Sunday's final – who is going to win and why? I tip Morocco to take third place despite their tired legs and drum home an outstanding achievement of making it so far.
Agree, disagree? Let me know in the comments below.
To read today's post by Saad in Arabic, click here.
لقراءة المدونة باللغة العربية اضغط هنا
Dec. 15, 2022
------------------------
Lionel Messi was front and center for his nation and sent them to a second World Cup final in eight years after a dazzling display, which will live long in the memory.
Josko Gvardiol would definitely want to forget getting twisted blood from Messi's teasing run in the 69th minute where he feinted one way and then the other before squaring to Julian Alvarez who made it 3-0 and all but confirmed the victory.
Messi opened the scoring with a soft penalty awarded for a foul by Croatia goalkeeper Dominik Livakovic on Alvarez before Alvarez himself doubled the lead with a similar opportunity on the counter attack. But the night belonged to Messi. This was the Messi people were looking for. He answered the "Where's Messi?" social media memes that followed the defeat to Saudi Arabia in the opening game. He is finally showing the personality and arrogance to match his unrivaled talent.
Argentina are his priority now, after his shock departure from his adopted home of Barcelona last year. He was often derided in Argentina for his inability to perform to the same level that he did for Barcelona when wearing his country's jersey – even being dubbed Clark Kent with reference to the lack of heroic exploits in the blue and white of the national side.
An exaggeration it may have been, but it would have still niggled with the majestic magician to not have the acceptance of his people. He has changed all that now, after captaining the country's first Copa America victory in 28 years a year ago, and to cap it off now with their first World Cup since Diego Maradona's at Mexico '86 would put him alongside the late legend in the hearts of Argentines and above all in the minds of football fans worldwide.
We have been here before, though and Argentina fell at the final hurdle in 2014 so Messi will know there's no margin for error this time.
It could have been very different as Croatia started in the ascendancy before the opening goal, dominating possession for much of the first half. The quick combination of goals by Argentina had them on the ropes, though and they were unable to get themselves back into contention. Maybe back to back games going to extra time took its toll on the team and their endurance could no more. Still, for a country with a population of just four million to reach their third World Cup semi-final – having only gained independence just over 30 years ago, is no small feat.
Tonight, France take on Morocco in the second semi-final and will want to learn from the mistakes of Portugal and Spain, who were tricked into a false sense of security by the Moroccans who allow the opposition to dominate proceedings but make it count when they have the ball with smart goals on the break.
Unfortunately, Morocco could be without three of their regular back four due to injury, which will no doubt France will want to take advantage of. And I believe they will.
I just hope it doesn't get ugly and they put in a valiant effort to maintain the dignity their historic achievement deserves. I hope I'm wrong but come Sunday, it'll be the battle of Messi and Mbappe.
The Aramco Life World Cup contest is looking similarly competitive with the Knockout leaderboard tight as ever. Everyone in the top six is on 12 points, from Muhammad Shakeel in sixth to Abdulrahman Al Doghan in first place. In the overall leaderboard, Hussain Al Hilal is clear by just one point so, yes, I'm saying there's a chance.
There are still three games (including the third place play-off) to get your points tally up and give yourself a chance to win prizes. So, what are you waiting for? Get voting! Who are you backing tonight? And who's going all the way? Let me know what you think in the comments below.
To read today's post by Saad in Arabic, click here.
لقراءة المدونة باللغة العربية اضغط هنا
Dec. 14, 2022
---------------------------
It's the first semi-final tonight as Argentina take on Croatia in what could prove to be an epic. And when I say epic, I mean in terms of match length as this one has extra time written all over it.
Both sides have unforgiving defenses, with Croatia only conceding three goals all tournament, and Argentina have let in five. They both also have recent experiences of World Cup finals, with Argentina losing to Germany in the 2014 final, and Croatia missing out on the trophy in 2018. So determination and know-how won't be a problem for either.
Argentina will need to be on their best behavior as they could be viewed as antagonists in the eyes of the authorities having been charged by FIFA for their conduct in their quarter final against the Netherlands. They will also be without suspended full-backs Gonzalo Montiel and Marcos Acuna, which could encourage Croatia to go for the jugular early on instead of their usual patient approach.
I believe this game will ultimately be decided by the quality of the aging captains, Luka Modric (37) and Lionel Messi (35), who have been the difference makers for their sides so far. If either of them play especially well it could be the catalyst to see their team into the final.
Equally important could be both goalkeepers, who have both shone in penalty shootout victories and refuse to let much get by them. Either way, it'll be a tense yet bruising encounter set to go the distance.
I give the slight edge to Argentina, as their fans have traveled out in huge numbers and will turn Lusail stadium into La Bombonera, which should help get their team over the line. My prediction is 1-1 at the end of normal time with Argentina winning on penalties.
How do you think it'll go? Will Messi or Modric get to a second final?
Are you staying up for the game tonight? Let us know in the comments section below. Also make sure you get your votes in for who you think will progress in the Aramco Life World Cup contest for a chance to win prizes, and check your current standing in both leaderboards.
To read today's post by Saad in Arabic, click here.
لقراءة المدونة باللغة العربية اضغط هنا
Dec. 13, 2022
--------------------
Morocco did the unthinkable and added Portugal to their scalp list to become the first African nation to reach a World Cup semi-final. It was simply a case of rinse and repeat as Walid Regragui's side stuck to the successful game plan that saw them past Spain in the round of16. They sat deep in numbers and played on the counter and it was if the Portuguese hadn't done their homework with their frustration growing with every missed opportunity. Fernando Santos left Cristiano Ronaldo on the bench for the second time this tournament and it seemed to backfire this time as the legendary forward would've probably benefited from Morocco's deep defense. Ronaldo had a couple of chances to get his side level but couldn't get past Yacine Bouno in goal, who put in another inspired performance to keep another clean sheet. It was like a home game for the North Africans with about 70% of the crowd cheering them on to victory, setting up a last four encounter with France on Wednesday night.
The French dumped a defiant and eventually deflated England out of the tournament in a competitive fixture whereby England dominated for large periods. They just couldn't turn any of their 18 shots at goal past Hugo Lloris. The penalty spot seemed their best bet with Harry Kane having the chance to equalize twice from 12 yards out, scoring the first to make it 1-1 after half-time but ballooning over his second against clubmate Lloris late in the second half. France took the lead 17 minutes in, through Aurelien Tchouameni, with a brilliant shot from distance after being dared to do so by England's defense who stood off the Real Madrid midfielder. After Kane's penalty made him the joint top scorer of his nation's history – going level with Wayne Rooney on 53 goals – it was Olivier Giroud, France's record goal scorer, who took the limelight. First by missing a gaping goal then making up for the mistake by heading his team back in front. That would be that in terms of goals and France could yet become the first side in 60 years to retain the World Cup.
Friday's action was simply penalties galore as Argentina edged the Netherlands in a shootout before Croatia did the same to tournament favorites Brazil. I did call the penalty shootout between Croatia and Brazil, but in a weekend of surprises that was all I managed to guess correctly. Abdulrahman Al Doghan leads the knockout stage leaderboard on 11 points with another eight people on his coattails on the same amount of points. The overall table has group stage winner Muhammad Adeel Rauf and Hussain Al Hilal joint-top on 38 points each. There's only four games to go in the competition so make sure you get your votes in this week for a chance to claim the final two prizes. What did you think of quarter-final weekend? Will World champions France go all the way? Or are you backing Modric, Messi or Morocco to lift the trophy in seven days' time? Let us know what you think in the comments below.
To read today's post by Saad in Arabic, click here.
لقراءة المدونة باللغة العربية اضغط هنا
Dec. 11, 2022
--------------------------
It's quarter-final weekend with four brilliant match-ups to look forward to over the next two days. This is the part of the tournament where memories are made, talent shines and quality shows.
Croatia vs. Brazil
Croatia scraped through against Japan last time out but they are due a good performance and I tip them to give Brazil a hard time.
Set your whole Friday evening aside as I suspect this will go to extra time and possibly even penalties. I still believe Brazil will make it through, but it won't be the easy procession many would envisage.
Let's not forget Croatia were losing finalists in 2018 and still have a lot of that side in this squad, but the irresistible Brazilian skill and confidence from Monday's thrashing of South Korea should prove too much for the hardened Croatians.
Netherlands vs. Argentina
Argentina are a strange bunch, as they have not looked particularly impressive at this tournament. Yes, Lionel Messi was outstanding against Australia but, with all due respect, it was Australia.
The Netherlands, on the other hand, have been gradually improving in the tournament and have a much more balanced team than their opponents, so I'm going to upset all the Messi fans and say the magnetic magician is going home on Friday night.
Through no real fault of his own, his supporting cast are to blame here, and I expect Virgil Van Dijk to smother Messi, neutralizing the Argentine attack and get Louis Van Gaal's army into another semi-final. Don't say I didn't warn you!
England vs. France
It'll be interesting to see if Gareth Southgate sticks to his 4-3-3 formation as his side takes on a footballing powerhouse and World champions France on Saturday night.
He did go to a back three against Germany and Italy at Euro 2020 with varying degrees of success but he has faced criticism for being too cautious despite having a talented squad that can rival most top nations.
If the French do have weaknesses, I would highlight their right flank with Theo Hernandez and Ousmane Dembele being very attack-minded, which should theoretically leave space for England to exploit. Because of this, as well as the probable fact that England will have less possession for the first time in the tournament, I would select Marcus Rashford to be used as a constant threat of pace in behind France's defense.
Kylian Mbappe is the danger man for France for similar reasons, but I wouldn't like England to overcompensate in fear of the Paris Saint Germain forward and try to take the French on as equals, which will also make for a much more exciting game.
With France missing key players Paul Pogba, N'golo Kante and Karim Benzema, and no World Cup-winning team retaining the trophy in 60 years, I'm backing England to come out on top in the surprise of the round knocking the reigning champions out.
Morocco vs. Portugal
The world's eyes will be on another selection decision as Portugal take on Morocco in the earlier match on Saturday as Cristiano was left out of the last 16 game against Switzerland, with his stand-in Goncalo Ramos netting the first hat-trick of this year's World Cup.
Morocco's dogged defensive display against Spain may influence Fernando Santos' decision to start with Ronaldo as the North Africans sit deep in their own half, which would allow the 37-year-old to stalk the final third for an opportunity to strike and become the hero again.
Morocco's spirit and technically gifted players have made them good to watch despite being quite defensive, and as the only outright underdog left in the tournament, will have most non-Portuguese viewers on their side.
I believe their race has been run, though, as their players looked exhausted after 120 minutes of football against Spain, and they have played their hand in regards to a game pla,n so Portugal's litany of attacking talents will eventually pick them off.
I'm going for 3-1 Portugal.
To read today's post by Saad in Arabic, click here.
لقراءة المدونة باللغة العربية اضغط هنا
Dec. 8, 2022
--------------------------
Morocco eliminated Spain and shocked the entire world — except me.
If you read yesterday's blog, you'd know I'd backed the North Africans to go through to their first quarter final ever and match the best African teams in World Cup history (Cameroon 1990, Senegal 2002 and Ghana 2010) to reach the last eight.
But how did they do it?
Their tight block was the antithesis to Spain's expansive style and wherever the ball went, they would shuffle to that side as an entire 11 – outnumbering Spain with their 4-4-2 defensive formation in their own half, which left the Spanish with little to no space to create as Morocco always had a spare man. That spare man was usually Sofyan Amrabat, who has been their key player – breaking up opposition moves and getting his team on the front foot. He celebrated every tackle like a goal and acted as the fulcrum for his side's shape and successful game plan.
It was a pretty even game, which was turning into Spain's attack vs Morocco's defense the longer it went on. Morocco did have a threat on the counter and opened Spain up a few times, but they repeatedly fluffed their lines in front of goal so needed extra time and eventually penalties to book their place in the quarter finals.
Yassine Bouno made three saves in the shootout, and Spanish-born Achraf Hakimi took the decisive penalty to dump Spain out of the tournament.
Readers of yesterday's blog would've also seen I was calling for Portugal to put Switzerland to the sword and finally arrive at this tournament. They duly obliged hitting the Swiss for six with captain Cristiano Ronaldo dropped to the bench.
All the photographers and cameramen focused their lenses on the superstar, but the team seemed to benefit from the reduced attention as well as the balance and energy that Ronaldo costs them. Switzerland couldn't keep up with the quick interplay and they were two goals down half an hour in. Portugal coach Fernando Santos was justified as Ronaldo's replacement opened the scoring 17 minutes into the game.
Now the question is how Ronaldo gets back in his national side. First Manchester United, now Portugal. It's looking like a sad end to the fairytale career, but there'll surely be more twists and turns to come. Morocco will be Portugal's opponents in Saturday's quarter final at 6 p.m. in what is shaping up to be another enthralling fixture.
We have two days to catch our breath, though, as there's no football today or tomorrow, which makes it a good time to take our first look at the Knockout Stage leaderboard.
Abdullah Al Khawahir is sitting pretty at the top of the pile with eight points from eight. But, don't get too excited Abdullah, as the rest of the top 20 have the same amount of points, and they are ordered alphabetically. One wrong or right call can make all the difference in this part of the contest so make sure you're keeping up to date with the football and the blog to see my tips.
The overall leaderboard has Group Stage winner Muhammad Al Rauf still leading the race by a single point. Will any of you be able to knock him off his perch? He surely can't take two prizes out of three. You can keep an eye out for your competitors by tracking the leaderboard to see who's in the top 20, as well as the separate top 20 knock-out round leaderboard.
To read today's post by Saad in Arabic, click here.
لقراءة المدونة باللغة العربية اضغط هنا
Dec. 7, 2022
———————————-
Japan and South Korea, former joint hosts of the World Cup 20 years ago, were knocked out of this year's tournament in succession, leaving no Asian representative in the last eight.
Croatia rode their luck against Japan after falling behind to a well-worked Daizen Maeda goal. The Celtic forward was a constant threat for the Blue Samurai, who were unlucky not to double their lead before Croatia turned it on after half time. Whatever Croatia coach Zlatko Dalic said at the break must have worked as his side came out with purpose and energy, leading to Ivan Perisic's equalizing header.
The tricky winger turned into an old-school number nine and directed his header away from Japanese goalkeeper Shuichi Gonda to calm the Croatian nerves. That wouldn't last, though, as the game became a stalemate and both sides seemed more afraid to lose than eager to win and it went to extra time for the first time this World Cup.
Not a lot changed in the extra half hour and the game seemed destined for penalties. The shootout was a doddle for Croatia goalkeeper Dominik Livakovic as he stopped three Japanese kicks to keep his country's record for never going out at the Last 16 stage.
The late kick off was less dramatic, but a fun watch nonetheless as Brazil dismantled South Korea in the first half with four goals without reply. They were having so much fun that Brazil coach Tite was dancing on the sidelines with his players.
The South Koreans were stunned and although they did improve in the second half, with Paik Seung-ho scoring an outstanding long-range effort, Brazil had done their damage, and it was another statement victory from a tournament favorite. Croatia and Brazil will now go head to head in the quarter finals at 6.pm.
Tonight sees Morocco take on Spain, which should be an exciting watch. If there is to be an upset in this round, it's going to be Morocco, who have shone so far and their combination of natural flair and sheer determination makes them good to watch, not to mention their incredible supporters. Spain have a better squad than Morocco man for man, and Luis Enrique is building somewhat of a club-side mentality to the Spanish dressing room, but something tells me it'll be Morocco's night.
The final Last 16 fixture sees Portugal take on Switzerland, and I'm looking for the Portuguese to show us what they're about after the likes of England, France, and Brazil made people sit up and take notice. Switzerland are no slouches though, and are full of fighters and technically gifted players who will be able to punish any Portuguese indolence.
I'm backing Portugal to make it, though, and hopefully they'll put on a dazzling display to rival their future opponents as the tournament begins to really heat up.
What do you think will happen tonight? Share your thoughts and predictions in the comment section below!
To read today's post by Saad in Arabic, click here.
لقراءة المدونة باللغة العربية اضغط هنا
Dec. 6, 2022
------------------------------
England sealed their quarter final spot with a comfortable victory over African champions Senegal. It was an even contest in the first half hour, with Senegal having the better chances on goal, but Jordan Henderson tapped home to open the scoring after fellow midfielder Jude Bellingham showed great vision to find him.
Another quick break saw Bellingham carry the ball into the opposing half before finding Phil Foden, who then squared it to captain Harry Kane to finish brilliantly for his first goal of the competition.
England were exploiting the wide areas, an area which I highlighted as Senegal's Achille's heel. The quick combination just before the break seemed to deflate Senegal, and their game lacked the energy and fight of the opening exchanges.
England confirmed their dominance with a third goal just before the hour mark, which allowed them to make substitutions with Saturday's quarter final in mind.
That quarter final will be against France, who are making a mockery of the theory that there is a World Cup holder's curse after playing Poland off the park for large periods of their Last 16 encounter. It was a similarly strong showing by the French, which saw Olivier Giroud get the ball rolling with his goal making him his country's all-time leading goalscorer — overtaking the great Thierry Henry.
Kylian Mbappe toyed with Poland's right-back Matty Cash and left him bewildered at points with his ability to stop still and accelerate at a speed that I've never witnessed before. The young superstar showed what he was all about and became the outright leading goalscorer in this World Cup with five goals after a brace late on.
Robert Lewandowski netted an injury-time penalty to go away with a tournament souvenir.
Tonight, it's Japan vs Croatia at 6 p.m., which is a difficult one to call as both sides have shown the best and worst of themselves at this tournament so far. It should be an exciting watch and a game full of chances, goals, and the odd error with Croatia's tournament nous being the difference and helping them advance to the next round.
South Korea have the task of taking on World Cup giants Brazil in the late game at 10 p.m., and the Brazilians will want a statement victory after France and England's peacocking performances yesterday. I fully expect them to do just that, although it won't be a clean sheet as the speed at which South Korea counter through Son Hueng-min and Hwang Hee-chan can be devastating. Not devastating enough to get them through, though.
What say you?
Agree? Disagree? Let me know in the comment section below. Remember to share your World Cup experiences with us, too. Any photos, videos, stories of you watching here or if you were lucky enough to go to a game – we want know hear about it!
To read today's post by Saad in Arabic, click here.
لقراءة المدونة باللغة العربية اضغط هنا
Dec. 5, 2022
-----------------------------------
Argentina look like they are stepping up to the level we expected from them after a slow start to the tournament. Lionel Messi rolled back the years last night and marked his 1,000th career game with his first World Cup knockout goal.
It was a typical Messi goal as he started the move with a drilled pass to Alexis McCallister, who hit it forward into the box for Nicolas Otamendi, who in turn played it to Messi to finish. The crowd erupted and it seemed like it would be a stroll from there on, especially after Julian Alvarez doubled his side's lead just before the hour mark.
But Australia kept plugging away and got their just reward with Craig Goodwin's strike from distance deflecting off Enzo Fernandez to make for a nervy ending. Argentina got over the line, though and will face the Netherlands in the second quarter final at 10 p.m. on Friday.
The Dutch got through their last 16 game against the U.S. thanks to two assists and a goal by Denzel Dumfries. The wing-back created two carbon copy goals, first for Memphis Depay and then for Daley Blind before scoring himself to seal the victory after the Americans got one back through Haji Wright four minutes earlier.
England vs. Senegal, France vs. Poland
In tonight's games, England take on Senegal in a clash of styles and this will be an interesting watch as the African champions could frustrate England as they did in their first group game against the Netherlands. However, their weakness in both full-back positions and England's strength in the wide areas should result in the Three Lions advancing to the next round. I'm going for 2-0 England after a goalless first half.
The earlier kick-off sees World Cup holders France face arguably the worst side to make it through to the last 16 so based on the evidence at the tournament. So far, I'm going for a heavy French victory over Poland and a tasty quarter-final between England and France at the weekend.
Muhammad Adeel Rauf rises to the top
As for our own hotly contested competition, Muhammad Adeel Rauf was confirmed as group stage winner, which I believe is the hardest feat as there were so many games to predict so well done Muhammad.
He won with 32 points and just by a single point so commiserations to Meshal Al Ghamdi, Ali Al Basisi, Hussain Al Hilal and Hussain Al Saiood who all finished on 31 points.
The fun doesn't stop there though, there are more prizes up for grabs so keep your votes coming for the knockout stages for a chance to win.
Let me know in the comments, too. Who do you think is going through tonight? Any surprise results in the offing? Or are you just keeping it to yourself so you can walk away with the prediction prizes?
To read today's post by Saad in Arabic, click here.
لقراءة المدونة باللغة العربية اضغط هنا
Dec. 4, 2022
--------------------
Commiserations to Saudi Arabia after losing their final group game to an energized Mexican side. El Tri scored their first goals of the competition through Henry Martin and a delicious Luis Chavez free kick but it was too little, too late and the Mexicans failed to reach the last 16 for the first time since 1978.
Saudi World Cup star Salem Al Dawsari scored a consolation goal in injury time, but there was no time to spark a dramatic comeback, and the Green Falcons went out, too.
Argentina won the group after a dominant display against Poland with goals from Alexis McAllister and Julian Alvarez. Lionel Messi had a penalty saved by Wojciech Szczęsny, his second in successive games, yet it mattered little as both sides reached the next round.
If you read Tuesday's blog, I warned backing the teams that were comfortably through, and France were the prime example, changing eight of their regular starters to give the squad players a run-out, which allowed Tunisia to contain the French before Wahbi Khazri's mazy solo run and cute finish proved to be the winner with half an hour to go.
Two passes from a Danish corner was all it took for the Australians to score a counter-attacking goal and the Socceroos were happy with their lot as they soaked up the pressure to make it through to the last 16 for the first time since 2006. They set up a knockout fixture with Argentina at 10 p.m. on Saturday whilst France will face Poland at 6 p.m. on Sunday.
The Aramco Life World Cup leaderboard is getting interesting as the first prize will be decided tomorrow and Muhammad Adeel Rauf has leapfrogged Ali Al Basisi into pole position with 26 points. Maybe he was one of the few to back the Aussies!
It's a close-run thing though, as third placed Meshal Al Ghamdi and 10th placed Mohammed Al Shamri both sit on 24 points. As I said yesterday, it's not a forgone conclusion so get your votes in and get predicting!
Tonight sees Groups E and F come to a close with seven of the eight teams involved able to qualify. That eighth side is Canada, so don't pin your hopes on them against Morocco tonight. I expect the Moroccans to win the match and their group and Belgium to come to their senses to finally knock out Croatia in this evening's main event.
I'm going for wins for Germany and Spain, which would see both European sides through. But as yesterday proved, my predictions are nothing to go by.
Let's hear some of yours! Feel free to tell me how wrong I am in the comments below. I'll write back, I promise.
To read today's post by Saad in Arabic, click here.
لقراءة المدونة باللغة العربية اضغط هنا
Dec. 1, 2022
---------------------
Marcus Rashford netted twice for England, including the first direct free kick of the tournament, as they overcame Wales 3-0 to confirm their spot as group winners. The Three Lions seemed to have their mojo back, and the changes manager Gareth Southgate made seemed to have worked as Rashford, Phil Foden (the other scorer), Kyle Walker, and Jordan Henderson got their first starts of the competition and all performed well.
They will play Senegal in the last 16 at 10 p.m. on Sunday as the Senegalese overcame Ecuador in the all or nothing game in Group A. It was a competitive game with Ismaila Sarr opening the scoring for the African champions right on half-time. Moises Caicedo equalized for Ecuador halfway through the second half but they weren't level for long as Kalidou Koulibaly smashed the ball home from a corner just three minutes later to send his country through to the next round.
In the group's other game, the Netherlands beat hosts Qatar 2-0 to secure top spot.
My pick for player of the tournament so far Cody Gakpo made it three goals in as many games before Frenkie De Jong tapped home after the interval. That means the Dutch face the U.S. in the first round of 16 match on Saturday at 6 p.m. after the Americans held their nerve and knocked Iran out of the tournament with a typically resolute defensive display and a leaping header from Christian Pulisic.
The worry now is the U.S. could be without their star man for the encounter as he picked up an injury during the goal and was forced to come off at half time.
Groups C and D will be decided today with Saudi Arabia's clash with Mexico the headline fixture tonight at 10 p.m. Where will you be watching?
This is Saudi Arabia's biggest game in almost 30 years as the last time they made the last 16 was back in 1994. I'm backing Saudi to make it! A win for the Green Falcons would make a slightly easier last 16 game, so I'm going to be greedy and hope for a win and Saudi to do the unthinkable and win the group! Giddam Saudia!
Argentina and Poland face off in the other fixture of the group, and the Saudis will be hoping for some help from Messi and co. to make their passage a little easier.
Group D sees Tunisia, Australia, and Denmark all vying for the last qualification spot, as France are already through, and Denmark should make it. But stranger things have happened in the tournament so far.
Tunisia have the toughest task as they play France, but if Les Bleus take their foot off the gas, an upset could be on the cards. I think Denmark will have too much for Australia and sneak through as runners up.
But, what do I know? Let us know what you think will happen tonight and your opinions on last night's games in the comments below!
As for the leaderboard, Ali Al Basisi is still in the lead but we have a new name in second place. Muhammad Adeel Rauf has come from nowhere with 23 points and is breathing down Ali's neck.
As I said yesterday, it's anyone's game, so don't forget to pick your winners!
To read today's post by Saad in Arabic, click here.
لقراءة المدونة باللغة العربية اضغط هنا
Nov. 30
---------------------
Portugal proved their worth last night by defeating their supposedly most difficult group opponents quite easily.
Uruguay huffed and puffed after going behind to Bruno Fernandes' cross-cum-shot, but the Portuguese remained calm and sealed the win with a late Fernandes penalty. That makes them one of just three teams to win their first two games along with France and fellow Portuguese speakers Brazil.
The Brazilians overcame a stubborn Swiss defense, and the points looked like they may be shared but for Casemiro's smash and grab goal in the 83rd minute. What we can gather from the first two games is they are the teams to beat at this World Cup.
Ghana came up trumps with a thrilling victory over South Korea. They nearly threw it away after conceding two goals in three minutes, but Mohammed Kudus scored his second of the afternoon to win his side the points.
The early kick-off was another goal fest and has a case for match of the tournament so far. Cameroon vs Serbia ebbed and flowed with the lead switching from 1-0 Cameroon to 3-1 Serbia before the Indomitable Lions fought back to get a draw, leaving the group wide open for the final round of fixtures. So, it's crunch time now as 16 teams will be left behind in the next four days as the group stage comes to a close.
Who do you think will make it? Are you dreading the elimination of your favorite team? Let us know in the comments section below.
As for the leaderboard on the Aramco Life World Cup contest, remember you can win a prize (SR3,000 gift card to use at various high-end retail stores) by correctly guessing the most winners during the group stages.
As I mentioned yesterday, Ali Al Basisi is still top of the table now on 20 points. But it's a close-run thing, as Muntathir Al Jumaa is level on points in second place, and amazingly, there are 11 people on 19 points starting with third placed Abdullah Al Fayez.
There are still 16 games left of the group stage before the first part of the competition finds its winner on Friday. So if you're not in the top 20, 50 or 100 yet, don't be disheartened as there are literally thousands taking part and there's time to turn things around.
Some advice: avoid backing teams that are out of the tournament already, as they have little to play for. Also, be wary of the sides that are comfortably through to the next round, as they are due to ring the changes and rest players for the knockout stages.
Take a look at the Aramco Life World Cup calendar (https://www.aramcolife.com/en/publications/the-arabian-sun/articles/2022/week-46-articles/aramco-world-cup-schedule) to keep up to date on all the upcoming matches and let's hear what you think of the tournament and competition so far, even some teasing and trash talking is allowed – within reason!
To read today's post by Saad in Arabic, click here.
لقراءة المدونة باللغة العربية اضغط هنا
Nov. 29, 2022
---------------
Belgium's surprise defeat to Morocco was the big story from last night's action in Group F as the Atlas Lions usurped the Belgian Red Devils into a qualification berth with one group game remaining. That makes Belgium's final group game against Croatia a blockbuster of a match with both looking to go through and Morocco now likely to qualify as they play group whipping boys Canada. Croatia thrashed the Canadians to end their tournament prematurely, which leaves them with only pride to play for against the inspired Moroccans.
In the other surprise result, Japan were given a reality check by Costa Rica in the day's early kick-off. That leaves Group E with another exciting final round of fixtures with all four teams able to make the last 16. Spain and Germany cancelled each other out and played out a predictable draw in the late game.
What shocks are in store for us today then?
Can Switzerland upset tournament favorites Brazil?
Will Portugal drop points to Uruguay?
Let me know what you think in the comments below.
My picks
In the lunchtime game, both Group G teams on zero points play, which looks to be a competitive clash, but I give the edge to Serbia over Cameroon, who are struggling for goals.
South Korea should have too much for Ghana who were the lowest ranked of the 32 teams ahead of the tournament. But after their spirited display against Portugal last week, I'm tipping them to come away with a point.
By the end of tonight's action all teams will have played twice, and the clues for the tournament's outstanding sides and players are starting to appear.
Which players have excited you? Who are you looking to see more from? I'll start.
I've been really impressed with Netherlands forward Cody Gakpo, who is leading the line for his side even though he normally plays as a left winger for his club side PSV Eindhoven. He has two goals in as many games, and Manchester United are already sniffing around him.
I was expecting to see a more driven and mature Kevin de Bruyne. The Belgian is probably the best player in the Premier League, but he has looked a shadow of his normal self, even being bewildered when given the Player of the Match trophy in his team's opening game win. He couldn't believe it either.
Make sure you're sharing your World Cup opinions and experiences, however strange or small with us here at Aramco Life.
Also, don't forget to keep voting for your winners of each individual game and check where you sit on the leaderboard.
We'll take a closer look at the standings in my blog tomorrow, but Ali Al Basisi is top of the tree right now on 18 points. Well done Ali, but we're coming for you!
To read today's post by Saad in Arabic, click here.
لقراءة المدونة باللغة العربية اضغط هنا
Nov. 28, 2022
------------------------
It was four results out of four correct for Thursday's round of games, and it was just as well I didn't predict for Friday and Saturday as I may have struggled to predict the U.S. and Ecuador holding England the Netherlands to respective draws.
The hosts are officially out after suffering successive defeats and France are definitely through to the last 16 after overcoming Denmark last night. Australia could go through with them now as they sit second in the group just needing a point from their final group game after Mitchell Duke's goal sunk Tunisia.
Saudi Arabia, meanwhile, lost control of their group after a losing to Poland. The Green Falcons actually played well but were caught off-guard twice – at the end of each half to breathe new life into Poland's campaign.
Argentina were able to comfortably sweep Mexico aside with a routine 2-0 win to make things in Group C very interesting before Wednesday's deciding fixtures.
As for today's action, I am predicting wins for Japan, Croatia, and Belgium over Costa Rica, Canada, and Morocco, respectively. The late kick-off between Germany and Spain will be a draw, though as the Germans will be desperate to get their tournament back on track and opening game stars Spain will sink to their opponent's level as complacency sits in.
I managed to travel to Doha for England vs U.S. on Friday, and despite the result, it was a great experience.
I drove to the Abu Samra land border where there are buses that take you to the Qatari side. Everything runs like clockwork and the tournament seemed well organized, the people were helpful and the food and weather was great. It was a shame about the football.
To read today's post by Saad in Arabic, click here.
لقراءة المدونة باللغة العربية اضغط هنا
Nov. 27, 2022
-----------------
Three out of four is pretty good, if I do say so myself. The only game to spring up a surprise was, of course, Japan's late fightback win against Germany. The Samurai Blues stood up to the tournament's second most successful team and added a bit of jeopardy to Group E look as Spain responded by demolishing Costa Rica 7-0 at Al Thumama stadium.
The Spanish resembled a club side with their famous "tiki-tika" on display, tiring the Central Americans. Just as I said Morocco's resolute defense kept Croatia at bay to grind out a well-deserved 0-0 and a Lukaku-less Belgium saw off Canada with a 1-0 victory after goalkeeper Thibaut Courtois spared their blushes with a penalty save.
But that's all history now. Let's focus on what's to come.
Two tournament favorites kick off their World Cup campaigns today as Portugal take on Ghana and Brazil face Serbia. It'll be interesting to see how Cristiano Ronaldo performs after all the media attention surrounding his recent interview and now having left Manchester United.
The Brazilians have a brilliant squad littered with attacking talents but are a bit light at full-back, which could prove to be their Achilles heel. Their match with Serbia isn't a forgone conclusion though, and I like the fact that the Serbs play with two strikers, Aleksandar Mitrovic and Dusan Vlahovic, who will be a handful for the perennial tournament contenders.
Son Hueng-min has been declared fit to play for the Koreans after breaking his left eye socket prior to the tournament, which will make Uruguay and South Korea an interesting watch. Based on South Korea's set-piece routines and speed on the counter-attack, I am going to back them to get a point today.
Switzerland vs Cameroon should be an interesting encounter as the two teams have differing styles but similar squad quality. I'm going for a narrow Swiss victory, although it could easily be points shared in the day's first game.
Noufel Al Awami has joined the top three in the prediction contest leaderboard, with all three leaders on 10 points.
They seem to be taking my advice. You should, too! Get voting for a chance to win, and let me know in the comments if you agree with my predictions.
To read today's post by Saad in Arabic, click here.
لقراءة المدونة باللغة العربية اضغط هنا
Nov. 24, 2022
-------------------
Saudi Arabia sent shockwaves through the world with a historic victory over Argentina yesterday.
Most Saudis I spoke to were dreading the worst but the team in green fired in two goals in the first eight minutes of the second half — from Saleh Al Shehri and Salem Al Dawsari — to stun the South American champions, and the world alike.
This is what the World Cup is all about!
Goalkeeper Mohammed Al Owais was voted man of the match after making crucial stops to get his side over the line. Credit also goes to the coaching staff who have a track record of developing national sides to their greatest achievements.
Hervé Renard won the African Cup of Nations twice (for Zambia in 2012 and Ivory Coast in 2015) so let's hope he can inspire the Green Falcons to their best showing at a World Cup.
Mexico v Poland and Denmark v Tunisia could not live up to the drama that unfolded with two bore draws giving fans a chance to catch their breath.
France dismantled Australia with the statement win I tipped them for, yet the day still belonged to Saudi Arabia.
HOW DID YOU OR ARE YOU CELEBRATING THE FALCONS HISTORIC WIN?
How did you react? How do you feel now? Do you, like me, have the highlights on repeat? Let us know in the comments section. Or better yet, share your photos and videos. Don't be shy!
The show does go on and today's four games seem pretty straightforward. But we probably would've said the same yesterday. With that in mind, I'm going to say Morocco will earn a surprise point against 2018 finalists Croatia. Germany should be too strong for Japan.
Spain will pummel Costa Rica and Belgium will also run out comfortable winners against Canada in the late kick-off. Agree? Disagree? Let me know what you think.
The leaderboard in the prediction contest is beginning to take shape with Haider Al Nashmi in top spot along with Haitham Al Shammari and Muntathir Al Jumaah. All three are on seven points as things stand. If you think you can keep up, make sure you vote every day here on Aramco Life.
To read today's post by Saad in Arabic, click here.
لقراءة المدونة باللغة العربية اضغط هنا
Nov. 23
----------------------
Hopefully I've redeemed myself with three correct results out of three from my predictions yesterday.
England toyed with Iran but were still a little shaky at the back, which will manager Gareth Southgate cause for slight concern. And just as I predicted Senegal's Lions were toothless without Sadio Mane and despite a decent defensive display, they eventually caved to the Netherlands' relentless pressure.
The U.S. vs Wales was also the close contest I envisioned and they'll both be looking to better each other's results to see who will go through as group runners up.
Now we've warmed up, the World Cup goes into overdrive with four games a day for the next 11 days! It all starts with Saudi Arabia taking on Argentina at lunchtime. It's a tall order for the Green Falcons, taking on some of the leading world talents, but let's hope while we still can.
The second match of the day sees Denmark face Tunisia, and I have the Danes as dark horses so I expect them to get out of their group starting with three points today.
Mexico and Poland play in match day three's penultimate fixture and this could be an ugly stalemate. The Mexicans are struggling for a striker, and Poland's only good player is their number nine, Robert Lewandowski.
The reigning champions France take the field against Australia to round up a jam-packed day of action and the French will want to make a statement after their poor showing at Euro 2020 despite being without big-hitters Karim Benzema, Paul Pogba and little hitter N'golo Kante. With their stacked squad, it still should be a walk in the park for Les Bleus.
Which matches are you looking forward to seeing today?
Has my reputation as a football expert been restored?
Or are you just in it for the potential prizes?
Let us know in the comments and remember to share photos and videos of your World Cup experience.
To read today's post by Saad in Arabic, click here.
لقراءة المدونة باللغة العربية اضغط هنا
Nov. 22, 2022
---------------------
So, Qatar made me look a bit silly last night after I backed them to come up with an opening game victory. Anyone else make a similar mawkish prediction?
I promise you there'll be no more of that from me. Although the hosts did put up a decent effort in the second half, it was simply a case of too little, too late.
We want to hear from you!
Make sure to share your comments in the comment section at the bottom of the blog.
Today's action kicks off with England vs Iran and you'd expect Harry Kane and company to come away with the three points.
I think Wales vs. U.S. in the late kick-off will be the most fiercely contested and the closest fixture to call in this group, so I'm going for a 2-2 draw.
Group A's Senegal and the Netherlands also play this evening, and this could shape up to be the most exciting game of the day. Even without the skill and will of talisman Sadio Mane, African champions Senegal will be aiming to show what they can do against the group favorites. The Dutch should be a bit too strong for them though, my prediction is 2-1 Netherlands.
But what do I know?
We want to hear from you.
What are your predictions? Where will you be watching? Let us know.
Come On England!
To read today's post by Saad in Arabic, click here.
لقراءة المدونة باللغة العربية اضغط هنا
>Nov. 21, 2022
-------------------------------
Welcome to Aramco Life's World Cup 2022 column.
You'll be able to find my daily previews, reviews and opinions for every match day. It's also a place where we want to hear from you.
Which team will you be backing?
Who do you think is the dark horse this year?
Who's going to go all the way?
Will we get the last dance of Lionel Messi v Cristiano Ronaldo on the grandest stages of them all?
The World Cup is always interesting and this one will be the first at this time of year, even though it's not technically the first winter World Cup.
The 2010 (South Africa) and 2014 (Brazil) editions took place in southern hemisphere winters despite being played in the regular June-July period. It will also be the first time the tournament in the Middle East so it'll be interesting to see how the players adapt and how fresh they are for the mid-season tournament rather than gearing themselves up for a tournament after a long, and often grueling season.
Although it's not a great start to training camps when the reigning world player of the year, Karim Benzema, is ruled out of the tournament due to an injury picked up in training. Oh no!
Anyway, we hope to see lots of Aramcons enjoying the tournament at the fan zone set up at King's Park in Dhahran where there'll be activities aplenty.
Also make sure you're taking part in the daily prediction competitions here on Aramco Life where there are big prizes up for grabs.
But the action gets underway this evening with the hosts Qatar taking on Ecuador.
I expect Qatar to surprise people with a narrow victory as host nations usually shine brightest in opening games.
So, like the hosts will enjoy tonight, let's enjoy this four-week period together as we'll have to wait another four years for the next one!
To read today's post by Saad in Arabic, click here.
لقراءة المدونة باللغة العربية اضغط هنا
----- Nov. 20, 2022