World Cup Blog
Saud Noor: Going green in Saudi Arabia's biggest game in 30 years
Will the Green Falcons have enough to trip up Mexico? Share your comments in the section below.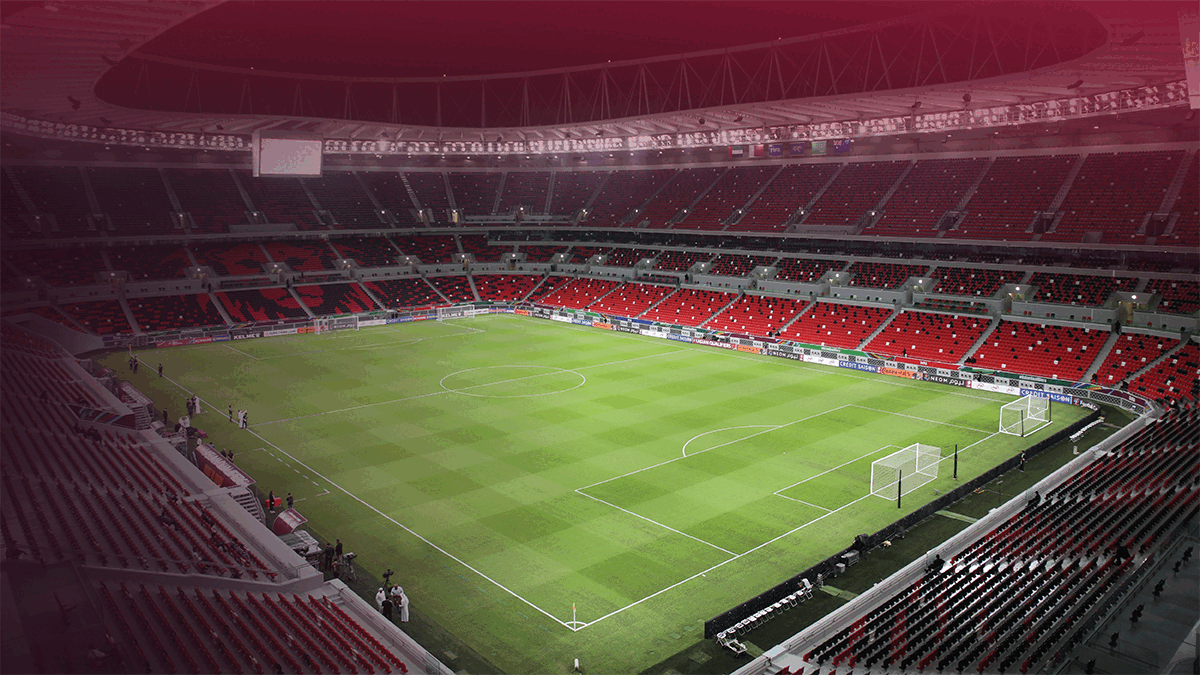 Marcus Rashford netted twice for England, including the first direct free kick of the tournament, as they overcame Wales 3-0 to confirm their spot as group winners. The Three Lions seemed to have their mojo back, and the changes manager Gareth Southgate made seemed to have worked as Rashford, Phil Foden (the other scorer), Kyle Walker, and Jordan Henderson got their first starts of the competition and all performed well.
They will play Senegal in the last 16 at 10 p.m. on Sunday as the Senegalese overcame Ecuador in the all or nothing game in Group A. It was a competitive game with Ismaila Sarr opening the scoring for the African champions right on half-time. Moises Caicedo equalized for Ecuador halfway through the second half but they weren't level for long as Kalidou Koulibaly smashed the ball home from a corner just three minutes later to send his country through to the next round.
In the group's other game, the Netherlands beat hosts Qatar 2-0 to secure top spot.
My pick for player of the tournament so far Cody Gakpo made it three goals in as many games before Frenkie De Jong tapped home after the interval. That means the Dutch face the U.S. in the first round of 16 match on Saturday at 6 p.m. after the Americans held their nerve and knocked Iran out of the tournament with a typically resolute defensive display and a leaping header from Christian Pulisic.
The worry now is the U.S. could be without their star man for the encounter as he picked up an injury during the goal and was forced to come off at half time.
Groups C and D will be decided today with Saudi Arabia's clash with Mexico the headline fixture tonight at 10 p.m. Where will you be watching?
This is Saudi Arabia's biggest game in almost 30 years as the last time they made the last 16 was back in 1994. I'm backing Saudi to make it! A win for the Green Falcons would make a slightly easier last 16 game, so I'm going to be greedy and hope for a win and Saudi to do the unthinkable and win the group! Giddam Saudia!
Argentina and Poland face off in the other fixture of the group, and the Saudis will be hoping for some help from Messi and co. to make their passage a little easier.
Group D sees Tunisia, Australia, and Denmark all vying for the last qualification spot, as France are already through, and Denmark should make it. But stranger things have happened in the tournament so far.
Tunisia have the toughest task as they play France, but if Les Bleus take their foot off the gas, an upset could be on the cards. I think Denmark will have too much for Australia and sneak through as runners up.
But, what do I know? Let us know what you think will happen tonight and your opinions on last night's games in the comments below!
As for the leaderboard, Ali Al Basisi is still in the lead but we have a new name in second place. Muhammad Adeel Rauf has come from nowhere with 23 points and is breathing down Ali's neck.
As I said yesterday, it's anyone's game, so don't forget to pick your winners!
To read today's post by Saad in Arabic, click here.
لقراءة المدونة باللغة العربية اضغط هنا
Nov. 30
---------------------
Portugal proved their worth last night by defeating their supposedly most difficult group opponents quite easily.
Uruguay huffed and puffed after going behind to Bruno Fernandes' cross-cum-shot, but the Portuguese remained calm and sealed the win with a late Fernandes penalty. That makes them one of just three teams to win their first two games along with France and fellow Portuguese speakers Brazil.
The Brazilians overcame a stubborn Swiss defense, and the points looked like they may be shared but for Casemiro's smash and grab goal in the 83rd minute. What we can gather from the first two games is they are the teams to beat at this World Cup.
Ghana came up trumps with a thrilling victory over South Korea. They nearly threw it away after conceding two goals in three minutes, but Mohammed Kudus scored his second of the afternoon to win his side the points.
The early kick-off was another goal fest and has a case for match of the tournament so far. Cameroon vs Serbia ebbed and flowed with the lead switching from 1-0 Cameroon to 3-1 Serbia before the Indomitable Lions fought back to get a draw, leaving the group wide open for the final round of fixtures. So, it's crunch time now as 16 teams will be left behind in the next four days as the group stage comes to a close.
Who do you think will make it? Are you dreading the elimination of your favorite team? Let us know in the comments section below.
As for the leaderboard on the Aramco Life World Cup contest, remember you can win a prize (SR3,000 gift card to use at various high-end retail stores) by correctly guessing the most winners during the group stages.
As I mentioned yesterday, Ali Al Basisi is still top of the table now on 20 points. But it's a close-run thing, as Muntathir Al Jumaa is level on points in second place, and amazingly, there are 11 people on 19 points starting with third placed Abdullah Al Fayez.
There are still 16 games left of the group stage before the first part of the competition finds its winner on Friday. So if you're not in the top 20, 50 or 100 yet, don't be disheartened as there are literally thousands taking part and there's time to turn things around.
Some advice: avoid backing teams that are out of the tournament already, as they have little to play for. Also, be wary of the sides that are comfortably through to the next round, as they are due to ring the changes and rest players for the knockout stages.
Take a look at the Aramco Life World Cup calendar (https://www.aramcolife.com/en/publications/the-arabian-sun/articles/2022/week-46-articles/aramco-world-cup-schedule) to keep up to date on all the upcoming matches and let's hear what you think of the tournament and competition so far, even some teasing and trash talking is allowed – within reason!
To read today's post by Saad in Arabic, click here.
لقراءة المدونة باللغة العربية اضغط هنا
Nov. 29, 2022
---------------
Belgium's surprise defeat to Morocco was the big story from last night's action in Group F as the Atlas Lions usurped the Belgian Red Devils into a qualification berth with one group game remaining. That makes Belgium's final group game against Croatia a blockbuster of a match with both looking to go through and Morocco now likely to qualify as they play group whipping boys Canada. Croatia thrashed the Canadians to end their tournament prematurely, which leaves them with only pride to play for against the inspired Moroccans.
In the other surprise result, Japan were given a reality check by Costa Rica in the day's early kick-off. That leaves Group E with another exciting final round of fixtures with all four teams able to make the last 16. Spain and Germany cancelled each other out and played out a predictable draw in the late game.
What shocks are in store for us today then?
Can Switzerland upset tournament favorites Brazil?
Will Portugal drop points to Uruguay?
Let me know what you think in the comments below.
My picks
In the lunchtime game, both Group G teams on zero points play, which looks to be a competitive clash, but I give the edge to Serbia over Cameroon, who are struggling for goals.
South Korea should have too much for Ghana who were the lowest ranked of the 32 teams ahead of the tournament. But after their spirited display against Portugal last week, I'm tipping them to come away with a point.
By the end of tonight's action all teams will have played twice, and the clues for the tournament's outstanding sides and players are starting to appear.
Which players have excited you? Who are you looking to see more from? I'll start.
I've been really impressed with Netherlands forward Cody Gakpo, who is leading the line for his side even though he normally plays as a left winger for his club side PSV Eindhoven. He has two goals in as many games, and Manchester United are already sniffing around him.
I was expecting to see a more driven and mature Kevin de Bruyne. The Belgian is probably the best player in the Premier League, but he has looked a shadow of his normal self, even being bewildered when given the Player of the Match trophy in his team's opening game win. He couldn't believe it either.
Make sure you're sharing your World Cup opinions and experiences, however strange or small with us here at Aramco Life.
Also, don't forget to keep voting for your winners of each individual game and check where you sit on the leaderboard.
We'll take a closer look at the standings in my blog tomorrow, but Ali Al Basisi is top of the tree right now on 18 points. Well done Ali, but we're coming for you!
To read today's post by Saad in Arabic, click here.
لقراءة المدونة باللغة العربية اضغط هنا
Nov. 28, 2022
------------------------
It was four results out of four correct for Thursday's round of games, and it was just as well I didn't predict for Friday and Saturday as I may have struggled to predict the U.S. and Ecuador holding England the Netherlands to respective draws.
The hosts are officially out after suffering successive defeats and France are definitely through to the last 16 after overcoming Denmark last night. Australia could go through with them now as they sit second in the group just needing a point from their final group game after Mitchell Duke's goal sunk Tunisia.
Saudi Arabia, meanwhile, lost control of their group after a losing to Poland. The Green Falcons actually played well but were caught off-guard twice – at the end of each half to breathe new life into Poland's campaign.
Argentina were able to comfortably sweep Mexico aside with a routine 2-0 win to make things in Group C very interesting before Wednesday's deciding fixtures.
As for today's action, I am predicting wins for Japan, Croatia, and Belgium over Costa Rica, Canada, and Morocco, respectively. The late kick-off between Germany and Spain will be a draw, though as the Germans will be desperate to get their tournament back on track and opening game stars Spain will sink to their opponent's level as complacency sits in.
I managed to travel to Doha for England vs U.S. on Friday, and despite the result, it was a great experience.
I drove to the Abu Samra land border where there are buses that take you to the Qatari side. Everything runs like clockwork and the tournament seemed well organized, the people were helpful and the food and weather was great. It was a shame about the football.
To read today's post by Saad in Arabic, click here.
لقراءة المدونة باللغة العربية اضغط هنا
Nov. 27, 2022
-----------------
Three out of four is pretty good, if I do say so myself. The only game to spring up a surprise was, of course, Japan's late fightback win against Germany. The Samurai Blues stood up to the tournament's second most successful team and added a bit of jeopardy to Group E look as Spain responded by demolishing Costa Rica 7-0 at Al Thumama stadium.
The Spanish resembled a club side with their famous "tiki-tika" on display, tiring the Central Americans. Just as I said Morocco's resolute defense kept Croatia at bay to grind out a well-deserved 0-0 and a Lukaku-less Belgium saw off Canada with a 1-0 victory after goalkeeper Thibaut Courtois spared their blushes with a penalty save.
But that's all history now. Let's focus on what's to come.
Two tournament favorites kick off their World Cup campaigns today as Portugal take on Ghana and Brazil face Serbia. It'll be interesting to see how Cristiano Ronaldo performs after all the media attention surrounding his recent interview and now having left Manchester United.
The Brazilians have a brilliant squad littered with attacking talents but are a bit light at full-back, which could prove to be their Achilles heel. Their match with Serbia isn't a forgone conclusion though, and I like the fact that the Serbs play with two strikers, Aleksandar Mitrovic and Dusan Vlahovic, who will be a handful for the perennial tournament contenders.
Son Hueng-min has been declared fit to play for the Koreans after breaking his left eye socket prior to the tournament, which will make Uruguay and South Korea an interesting watch. Based on South Korea's set-piece routines and speed on the counter-attack, I am going to back them to get a point today.
Switzerland vs Cameroon should be an interesting encounter as the two teams have differing styles but similar squad quality. I'm going for a narrow Swiss victory, although it could easily be points shared in the day's first game.
Noufel Al Awami has joined the top three in the prediction contest leaderboard, with all three leaders on 10 points.
They seem to be taking my advice. You should, too! Get voting for a chance to win, and let me know in the comments if you agree with my predictions.
To read today's post by Saad in Arabic, click here.
لقراءة المدونة باللغة العربية اضغط هنا
Nov. 24, 2022
-------------------
Saudi Arabia sent shockwaves through the world with a historic victory over Argentina yesterday.
Most Saudis I spoke to were dreading the worst but the team in green fired in two goals in the first eight minutes of the second half — from Saleh Al Shehri and Salem Al Dawsari — to stun the South American champions, and the world alike.
This is what the World Cup is all about!
Goalkeeper Mohammed Al Owais was voted man of the match after making crucial stops to get his side over the line. Credit also goes to the coaching staff who have a track record of developing national sides to their greatest achievements.
Hervé Renard won the African Cup of Nations twice (for Zambia in 2012 and Ivory Coast in 2015) so let's hope he can inspire the Green Falcons to their best showing at a World Cup.
Mexico v Poland and Denmark v Tunisia could not live up to the drama that unfolded with two bore draws giving fans a chance to catch their breath.
France dismantled Australia with the statement win I tipped them for, yet the day still belonged to Saudi Arabia.
HOW DID YOU OR ARE YOU CELEBRATING THE FALCONS HISTORIC WIN?
How did you react? How do you feel now? Do you, like me, have the highlights on repeat? Let us know in the comments section. Or better yet, share your photos and videos. Don't be shy!
The show does go on and today's four games seem pretty straightforward. But we probably would've said the same yesterday. With that in mind, I'm going to say Morocco will earn a surprise point against 2018 finalists Croatia. Germany should be too strong for Japan.
Spain will pummel Costa Rica and Belgium will also run out comfortable winners against Canada in the late kick-off. Agree? Disagree? Let me know what you think.
The leaderboard in the prediction contest is beginning to take shape with Haider Al Nashmi in top spot along with Haitham Al Shammari and Muntathir Al Jumaah. All three are on seven points as things stand. If you think you can keep up, make sure you vote every day here on Aramco Life.
To read today's post by Saad in Arabic, click here.
Nov. 23
----------------------
Hopefully I've redeemed myself with three correct results out of three from my predictions yesterday.
England toyed with Iran but were still a little shaky at the back, which will manager Gareth Southgate cause for slight concern. And just as I predicted Senegal's Lions were toothless without Sadio Mane and despite a decent defensive display, they eventually caved to the Netherlands' relentless pressure.
The U.S. vs Wales was also the close contest I envisioned and they'll both be looking to better each other's results to see who will go through as group runners up.
Now we've warmed up, the World Cup goes into overdrive with four games a day for the next 11 days! It all starts with Saudi Arabia taking on Argentina at lunchtime. It's a tall order for the Green Falcons, taking on some of the leading world talents, but let's hope while we still can.
The second match of the day sees Denmark face Tunisia, and I have the Danes as dark horses so I expect them to get out of their group starting with three points today.
Mexico and Poland play in match day three's penultimate fixture and this could be an ugly stalemate. The Mexicans are struggling for a striker, and Poland's only good player is their number nine, Robert Lewandowski.
The reigning champions France take the field against Australia to round up a jam-packed day of action and the French will want to make a statement after their poor showing at Euro 2020 despite being without big-hitters Karim Benzema, Paul Pogba and little hitter N'golo Kante. With their stacked squad, it still should be a walk in the park for Les Bleus.
Which matches are you looking forward to seeing today?
Has my reputation as a football expert been restored?
Or are you just in it for the potential prizes?
Let us know in the comments and remember to share photos and videos of your World Cup experience.
To read today's post by Saad in Arabic, click here.
Nov. 22, 2022
---------------------
So, Qatar made me look a bit silly last night after I backed them to come up with an opening game victory. Anyone else make a similar mawkish prediction?
I promise you there'll be no more of that from me. Although the hosts did put up a decent effort in the second half, it was simply a case of too little, too late.
We want to hear from you!
Make sure to share your comments in the comment section at the bottom of the blog.
Today's action kicks off with England vs Iran and you'd expect Harry Kane and company to come away with the three points.
I think Wales vs. U.S. in the late kick-off will be the most fiercely contested and the closest fixture to call in this group, so I'm going for a 2-2 draw.
Group A's Senegal and the Netherlands also play this evening, and this could shape up to be the most exciting game of the day. Even without the skill and will of talisman Sadio Mane, African champions Senegal will be aiming to show what they can do against the group favorites. The Dutch should be a bit too strong for them though, my prediction is 2-1 Netherlands.
But what do I know?
We want to hear from you.
What are your predictions? Where will you be watching? Let us know.
Come On England!
To read today's post by Saad in Arabic, click here.
>Nov. 21, 2022
-------------------------------
Welcome to Aramco Life's World Cup 2022 column.
You'll be able to find my daily previews, reviews and opinions for every match day. It's also a place where we want to hear from you.
Which team will you be backing?
Who do you think is the dark horse this year?
Who's going to go all the way?
Will we get the last dance of Lionel Messi v Cristiano Ronaldo on the grandest stages of them all?
The World Cup is always interesting and this one will be the first at this time of year, even though it's not technically the first winter World Cup.
The 2010 (South Africa) and 2014 (Brazil) editions took place in southern hemisphere winters despite being played in the regular June-July period. It will also be the first time the tournament in the Middle East so it'll be interesting to see how the players adapt and how fresh they are for the mid-season tournament rather than gearing themselves up for a tournament after a long, and often grueling season.
Although it's not a great start to training camps when the reigning world player of the year, Karim Benzema, is ruled out of the tournament due to an injury picked up in training. Oh no!
Anyway, we hope to see lots of Aramcons enjoying the tournament at the fan zone set up at King's Park in Dhahran where there'll be activities aplenty.
Also make sure you're taking part in the daily prediction competitions here on Aramco Life where there are big prizes up for grabs.
But the action gets underway this evening with the hosts Qatar taking on Ecuador.
I expect Qatar to surprise people with a narrow victory as host nations usually shine brightest in opening games.
So, like the hosts will enjoy tonight, let's enjoy this four-week period together as we'll have to wait another four years for the next one!
To read today's post by Saad in Arabic, click here.
----- Nov. 20, 2022